2nd SATURDAY MINI WORKSHOPS
Time: All Second Saturdays  11 am -1:30 pm
Second Saturday    June 10

 
Barbara Reeley
Cooking In Clay
11 – 1:30    $10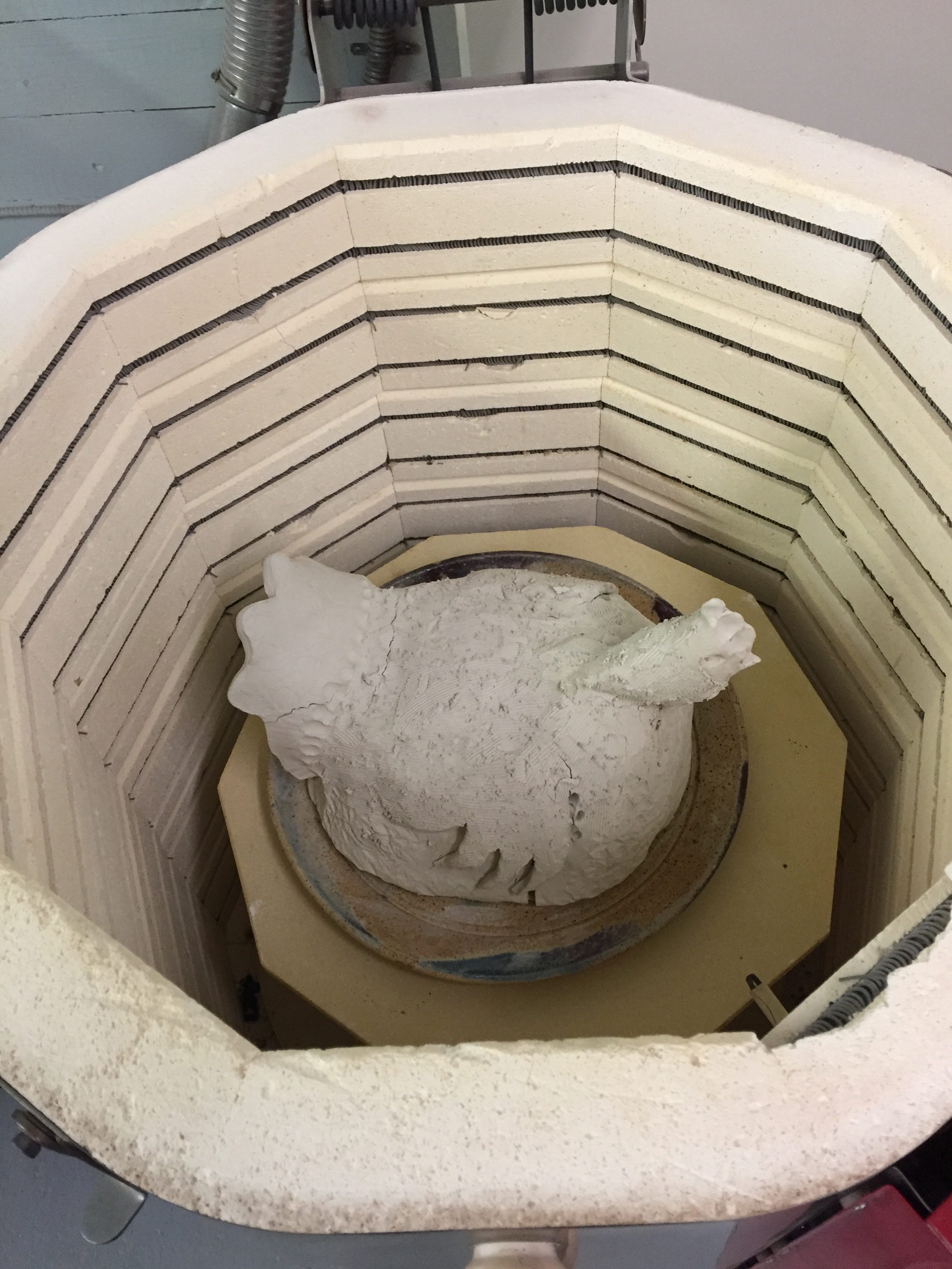 Cooking a chicken wrapped in a clay slab takes a bit of work and lots of time but the end result is fantastic.  In addition to a demonstration of preparing a chicken to bake in an electric kiln, we will prepare potatoes for kiln baking and talk about clay ovenware.
---
Second Saturday    July 8
David Smyth
Throwing Large Moon Jar Shapes
11 – 1:30 $25
Throwing tall cylinders a bit off-center then adding a slightly off-center Moon Jar takes quite a bit of playful attention.  This workshop is promised to be a kick in the pants to throw outside your comfort zone!  Demonstration workshop.
---
Second Saturday    August 12

 
Barbara Reeley
Cleaning Kiln Shelves
11 – 1:30  $10
Almost all clay studios have kiln shelves stacked in a corner that have glaze drips and need grinding and new kiln wash.  Monroe ClayWorks almost always has a stack of kiln shelves that need grinding so we'll take a few outdoors, put on a respirator and grab the angle grinder.  There will also be a demonstration on applying kiln wash to newly cleaned shelves.
---
Second Saturday    September 9
Stephen Procter
Throwing In Sections
11-1:30  $25
Throwing In Sections ~ No Limits will be a 2 ½ hour demonstration with information about selection of appropriate clay bodies and tools for throwing large.  Minimizing physical stress, making tongue-in-groove joins.  Basic design, composition considerations and using torches &/or heat guns plus specialized tools for shaping will be addressed too.
---
Second Saturday    October 14
Bonnie Richter
11-1:30    $25
Second Saturday   November 11
Dennis Smith
Kiln Repair & Maintenance
11 – 1:30       $10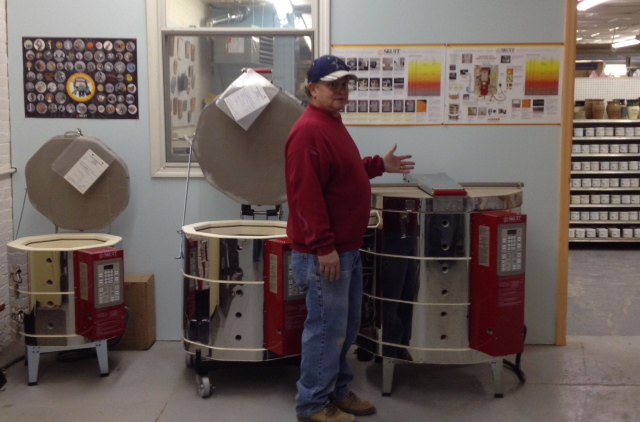 Taking care of your electric kiln can be as easy as calling Dennis but if you come to his workshop demonstration you'll learn many ways to maintain your kiln in top condition.  He will also show you how to do minor repairs and give you step by step instructions on checking out several possible repairs.
---
Second Saturday   December 9
Sarah Bowen
Handbuilding Hanging Vases with Sculpted Face
11-1:30    $25
This will be a demonstration of sizing clay, molding and carving both a functional and decorative piece.  All phases of building, storing and carving face details will be shown.  Also included will be details of the back of the vase for installation.
---
Second Saturday   January 13, 2018 
Mary LaFleur
Painterly Slabs
11-1:30    $25
Mugs, vases and plates are beautiful using a method of painting layers of different colored slips on a slab and then cutting through the layers to reveal the slices of color.  Using a rolling pin Mary will demonstrate how to set the design in place and transform the slab into unique ceramic pieces.