Pinewoods Potters
4236 NY 43, Wynantskill, NY 12198
mplafleur48@gmail.com    518-283-1705
I began making pottery 40 years ago at the Boston Center for Adult Education.  I studied for 3 years with Dorothy Mayzel.    In 1975, I moved back to Troy, NY when I married my husband, Bob.  One of our first purchases was a potter's wheel, followed the next year by an electric kiln and I was in business.  Pinewoods Potters was established in 1977 on Pinewoods Avenue in Troy.  I work with my sister, Kathryn Pierce Benson.  Our website is www.pinewoodspotters.net.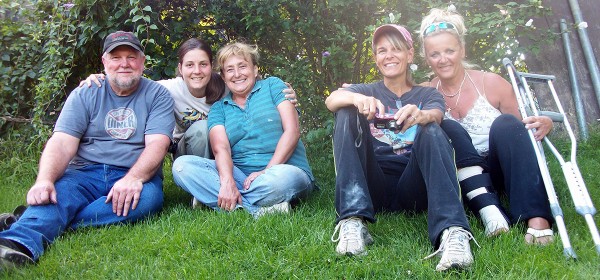 I enjoy making functional pottery with a quirky twist.  My education background is in music education.  The forms and patterns that I like to use remind me of the movement and ornamentation in music.  Another influence has been my gardens which bloom with vibrant color and unique textures.
Going to my studio every day is an adventure.  I love creating new, one-of-a-kind pieces.  My new work is influenced by the classes I've taken in the last few years.  I studied hand building at Penland School of Craft in North Carolina taught by Lana Wilson.  I studied using the extruder in hand building taught by Hayne Bayless at Arrowmont, in Gatlinburg, TN.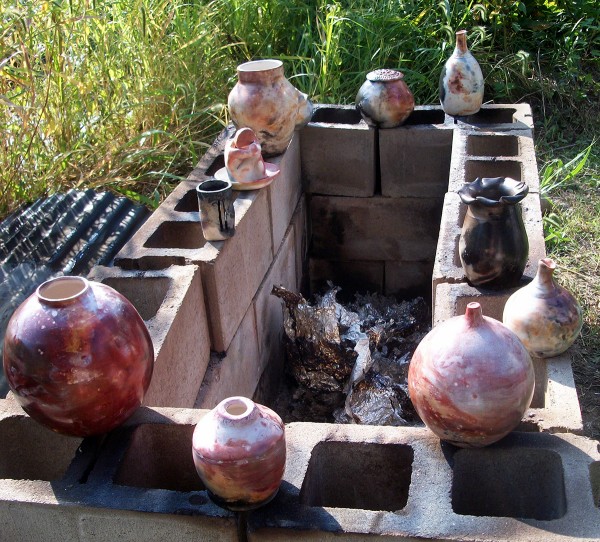 I took two raku workshops at Sugar Maples near Windham, NY, taught by Randy Broadnax, and a Handbuilding class also at Sugar Maples taught by Sandi Parentozzi. I learned much about saggar firing at Snow Farm in Williamsburg, MA taught by Bob Green and an alternate firing class at Bennington taught by James Watkins.   In   October 2014, I travel back to Arrowmont to take another hand building class with Sandy Blaine.
I have become very interested in saggar and raku firings.  The results are so unique, but also very random.  I find it exhilarating.
I teach hand building and raku classes at Monroe Clayworks at 10 Monroe Street in South Troy. NY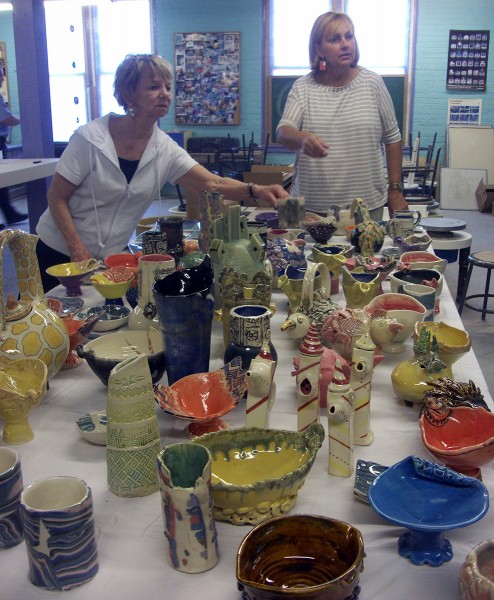 My work can be seen at The Broken Mold in Troy, Beekman 1802, The Store at Olana, Departure at the Albany Airport, Albany Institute of History and Art Shop, Elissa Halloran on Lark Street, and Finn LaFleur in Castle Rock, CO.