Join us for Bruno's next wood firing.
Read about Wood Firing Basics.
Read about Bruno's First Unloading
READ ALL BARBARA'S BLOGS ABOUT BRUNO!
CONGRATULATIONS AND THANKS TO ALL WHO PARTICIPATED IN BRUNO'S FIRST!!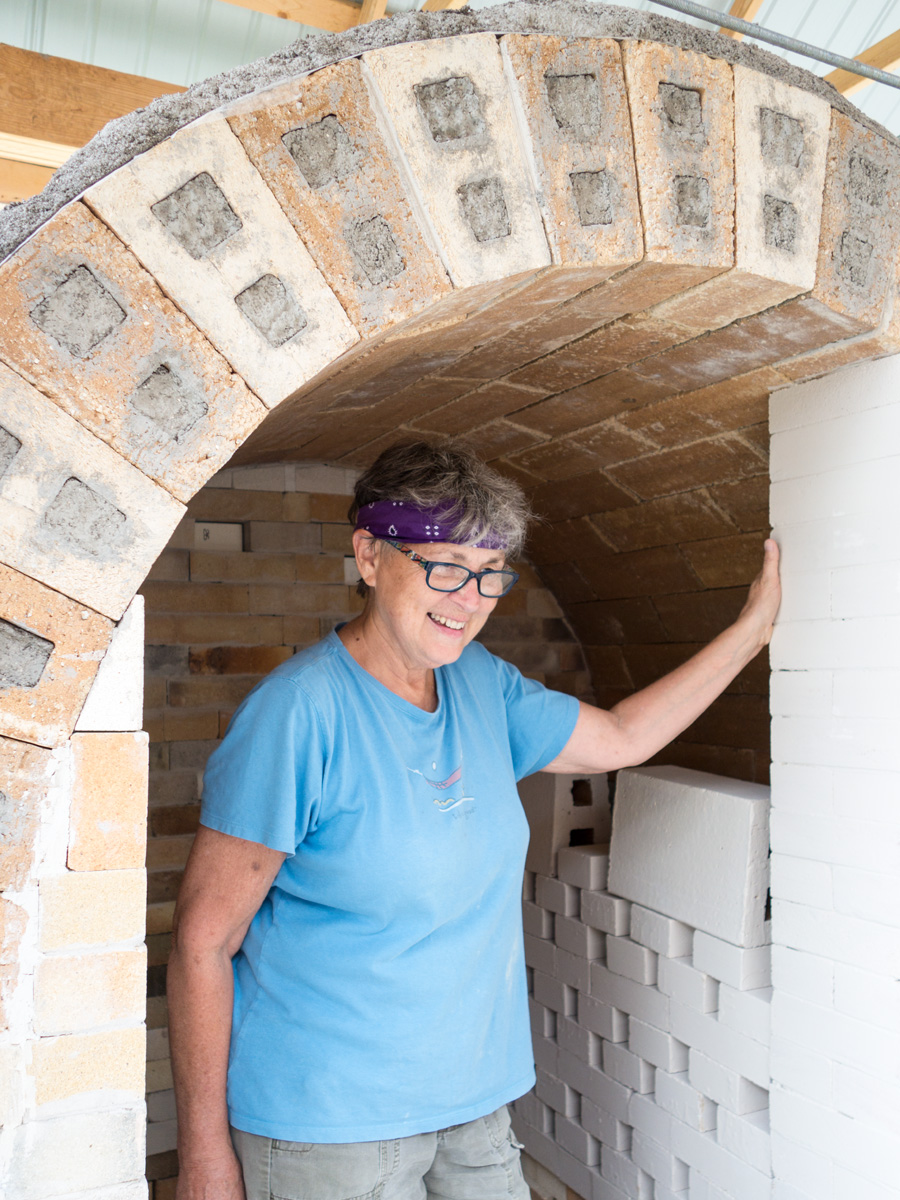 What an awesome day. Everyone was stoked getting ready to stoke Bruno for the first time! She is just beautiful. Thank you Barbara and Dennis, all the kilnstarter supporters, Mary and Mark, and anyone who helped bring this dream to fruition.
Enjoy the video and pictures. Join us on this amazing journey.
Loading the kiln for the very first time was exciting and maybe a little stressful. We wanted to do everything perfectly on our first time around.
Getting the fire to ramp up so many degrees per hour and not lose temperature was quite a challenge. Using the pyrometer was essential and taking detailed notes helped us understand the relationship between adding wood and adding oxygen to control the firing. We also learned to LISTEN to the fire.
Melting ice cubes on our sweaty bodies was wonderfully refreshing on this 90 degree plus day.
It takes many people to have a successful wood firing. The Monroe ClayWorks community is always there with many helping hands!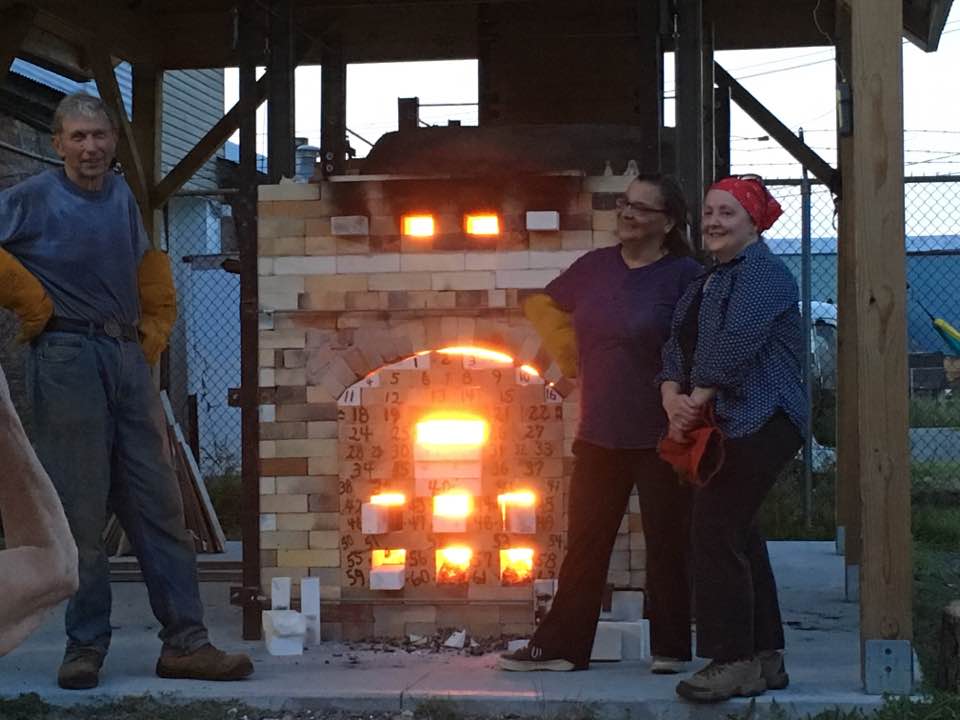 Come meet Bruno,  the MCW potters, and join us for the September, October, November (Jordan Becker's Class), and December wood firings (weather permitting).