YOU ARE AMAZING!! We raised $18,800. Thank you so much for your generosity and support in making Bruno, our Wood Fired Kiln, a reality.  We can't wait for Bruno's inaugural firing. Please join us!! It will be a blast.
Below is Mark making Bruno tiles when Barbara hurt her wrist. He did a great job. Thanks Mark!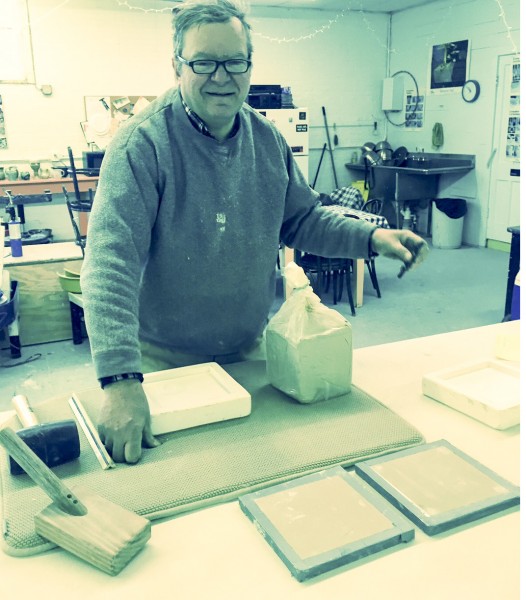 Dam Melhman designer and creator of the Bruno Tile plaster mold. Check out his website.